Rewards Card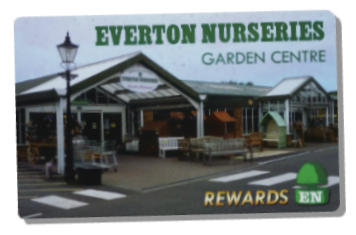 Free to join! - Our Rewards Card means points & points mean prizes!
Rewards points are awarded for all your purchases in the garden centre.
You get 5% from all hardy plants you purchase put onto your cards as points. OR 2% from anything else you purchase in the Garden Centre put onto your card as points. Use your points at any time in the future, or save them up towards that special purchase.
Choose to receive our Loyalty newsletter via email to receive tips & special offers exclusively for our Rewards Card holders!
Pick up a card when you next come in and start earning rewards immediately. FREE & EASY