Enjoy great food at the Coffee Shop Milford on Sea residents love
Our Coffee Shop
Usually, when people think of shopping at garden centres, they think primarily about product selection, the quality of the planting materials, and whether there are enough supplies available to help gardeners plant truly outstanding gardens. These are great starting points, however we aim to achieve a complete shopping experience, where customers not only visit us to create a beautiful garden, but to have a great day out. A place where they can get their shopping done and also relax and take a break in our coffee shop. View our menu here and take a look at our range of jacket potatoes, salads, baguettes and sandwiches and panini's as well as delicious cakes and pastries to enjoy with a tea or coffee.
Expert gardeners deserve a coffee break
At Everton Nurseries, we understand that our shoppers are looking for an enjoyable shopping experience. Not only do you want to have the very best selection of planting equipment, seeds, plants, materials, gardening supplies, and other elements of a truly great garden, you would also like great coffee and food. This is why we have established the coffee Shop Milford on Sea residents flock to for great food. Alongside our regular menu at Camellias restaurant and coffee shop, we also offer afternoon tea.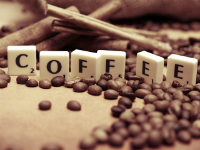 Coffee Shop Milford on Sea
Our coffee shop isn't an afterthought or secondary addition to our garden centre. We have really put a lot of thought into it so it can stand out on its own. It's no wonder it is considered by many as the coffee shop Milford on Sea residents prefer over local shops. Please visit Everton Nurseries today and come and taste for yourself. Experience the garden centre coffee shop Milford on Sea residents can't seem to stop talking about.