Our Real Christmas Trees

For every real Christmas tree sold we will donate £1 to The UK Sepsis Trust (our charity until the end of 2021)!
To find out more about our charity please follow this link: https://www.evertonnurseries.co.uk/our-charity
Did you know?!
The Christmas tree wrap we are using for this year's real Christmas trees is made from oxo-biodegradable plastic?
What Is Oxo-Biodegradable Plastic?
Oxo-biodegradable plastic is ordinary plastic to which small amounts of metal salts (a prodegradant additive) has been added during the manufacturing process. The resulting plastic is then made into products like carrier bags and other short-life/single-use items. The big difference between oxo-biodegradable and ordinary plastic is that if oxo-biodegradable plastic escapes collection and ends up in the open environment as litter, it will degrade and biodegrade in a similar way to nature's waste.
How Does It Work?
In the presence of oxygen, the prodegradant additive breaks the molecular chains in the polymer, and at the end of its useful life the product will degrade and biodegrade, that is it will be consumed by bacteria and fungi, after the additive has reduced the molecular weight to a level which permits them access to the carbon and hydrogen.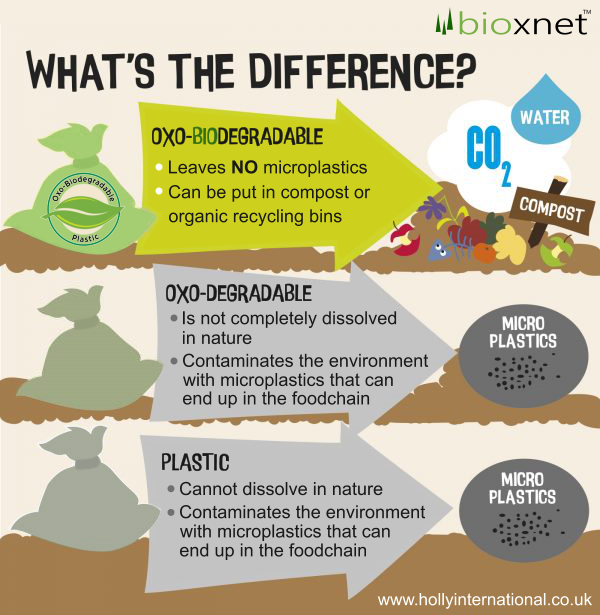 Please ask in-store or give us a call on 01590 642155 for more information on what is currently available