Christmas is coming!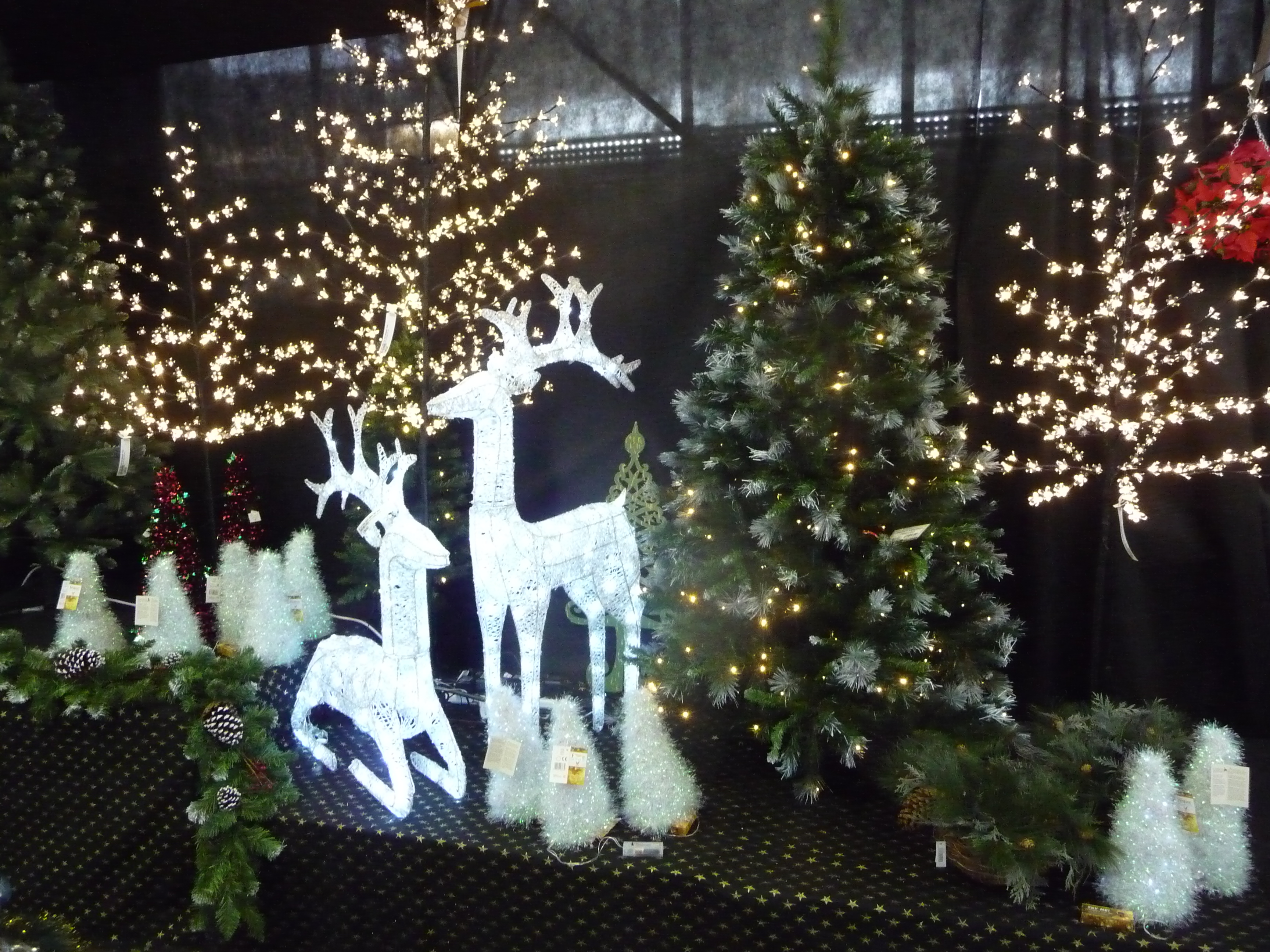 Our Christmas display is now open with all sorts of lovely Christmas decorations, lights and artificial Christmas Trees, everything you need to brighten up your home this festive season. Towards the end of November we will have our deliveries of real Christmas Trees, the needlefast Noble and Nordman Firs, and also the traditional green Norway spruce, available both cut and pot grown.
Don't forget to check our OFFERS PAGE!
A wide range of seasonal offers are now available.
Don't forget to check out our OFFERS PAGE
or visit the Garden Centre to see the lastest deals.
3 Sizes of these frost=proof pots are available as a Buy One get One Free offer
Valid until 30 November 2014
More information
Subscribe to our newsletter
Welcome to our registration page. Enter your details here and click the submit button and you will soon be joining many of our other garden centre visitors who regularly enjoy the benefit of receiving the latest amazing deals on offer, directly to their e-mail.
We will send our exclusive e-mail vouchers to you normally every two weeks, so keep an eye out and remember to check your e-mails on a regular basis, otherwise you'll be missing out on the chance to save money on some of your favourite garden centre products. You will also receive information about events and news related to the garden centre.
Just to be sure, we won't sell your e-mail address to anyone else, do comply to the Data Protection Act and will store your e-mail address in a secured database.
Signing up means you accept our terms & privacy notice.
Plant of the Week: Sarcococca
This modest, unassuming plant has a secret weapon. Sarcococca, also known as Christmas box, is for most of the year a handsome evergreen with small, glossy leaves, low maintenance and the perfect backdrop to set off more colourful summer flowers. Then in December its tiny, almost invisible flowers open wide and release scent so glorious it'll fill the whole garden.

There are two types: the neat Sarcococca confusa, forming a dome around 1.2m tall, and S. hookeriana var. digyna with narrow, gracefully pointed leaves. Look out, too, for S. humilis, which makes a low hummock, easily trimmed into a low hedge as a substitute for disease-prone box.
Protect conifers from snow damage
Upright conifers like the column-like Taxus baccata 'Standishii' are vulnerable to damage from snow, which pulls branches out sideways with its weight and ruins the shape. If the weather looks as if it might close in tie the branches in loosely with rope or netting so they keep their elegant outline.
Clematis win a place in the heart of every gardener for their breathtaking flower displays as they scramble becomingly up fences and over trellises. Most varieties are very well-behaved and just need a little tucking in to their supports every so often and an annual prune to keep them performi…
Read more