Christmas is coming!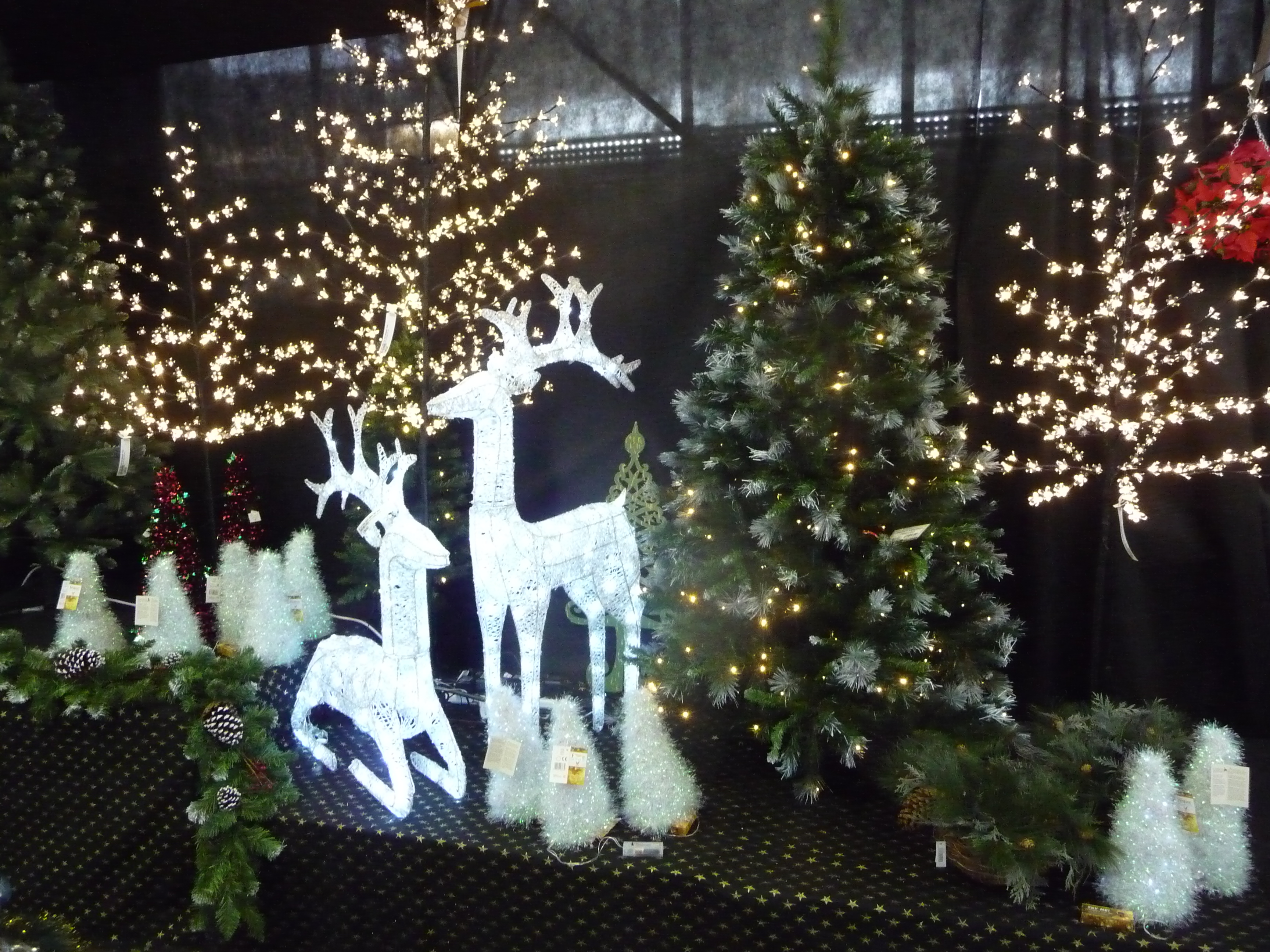 Our Christmas display is now open with all sorts of lovely Christmas decorations, lights and artificial Christmas Trees, everything you need to brighten up your home this festive season. Towards the end of November we will have our deliveries of real Christmas Trees, the needlefast Noble and Nordman Firs, and also the traditional green Norway spruce, available both cut and pot grown.
Spring Flowering Bulbs now in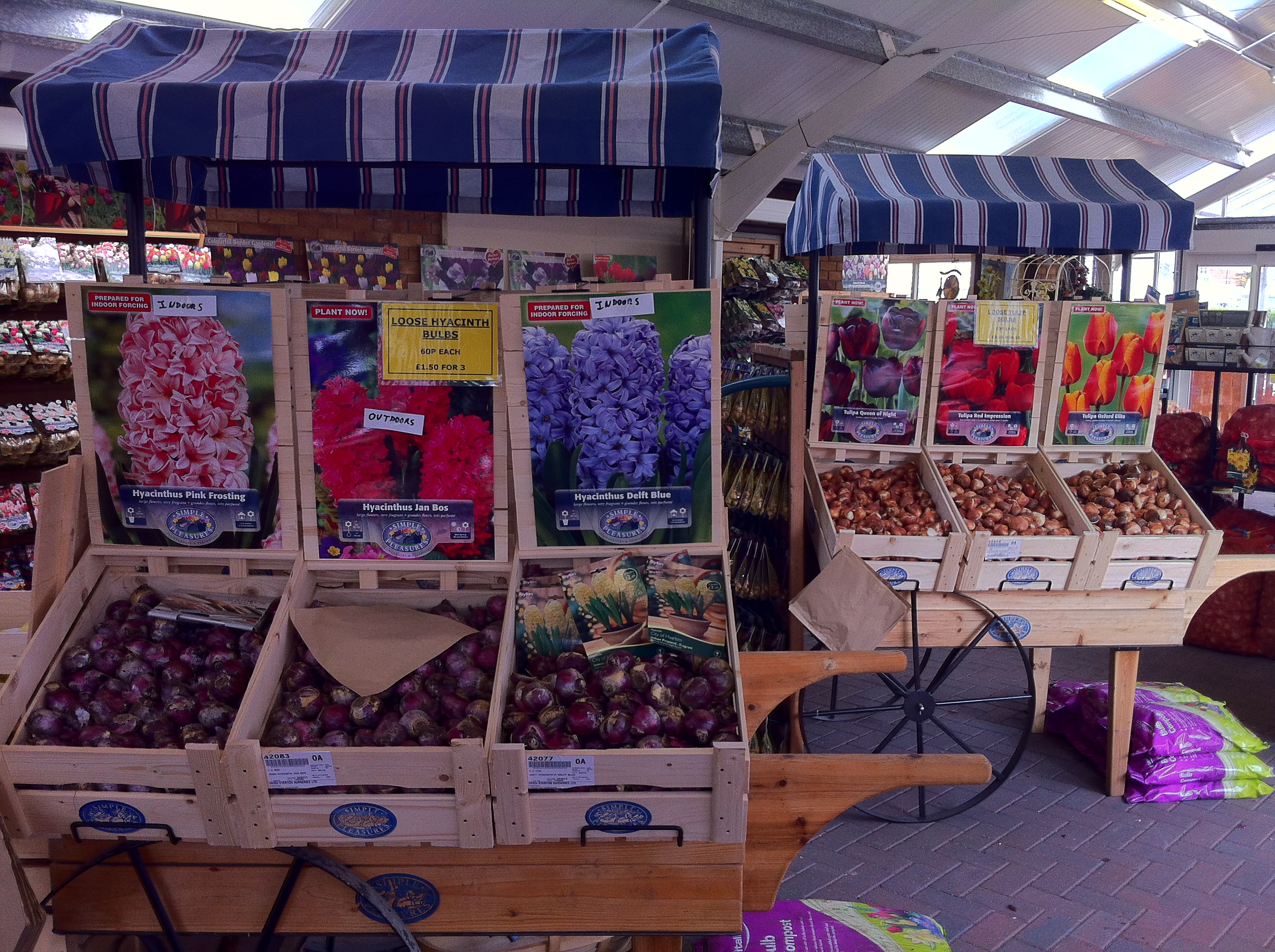 Our full range of Spring Flowering Bulbs is now in. We have special buys on 2kg nets of Daffodils, a super offer on dwarf narcissus Tete a Tete and super size loose hyacinths and tulips, buy as many or as few as you like! With collections af Alliums, Iris, Daffs and Narcissus, both tall and dwarf, and just about every shade of Tulip you can imagine, we have probably got the best collection available in the New Forest area.
Don't forget to check our OFFERS PAGE!
A wide range of seasonal offers are now available.
Don't forget to check out our OFFERS PAGE
or visit the Garden Centre to see the lastest deals.
3 Sizes of these frost=proof pots are available as a Buy One get One Free offer
Valid until 30 November 2014
More information
Subscribe to our newsletter
Welcome to our registration page. Enter your details here and click the submit button and you will soon be joining many of our other garden centre visitors who regularly enjoy the benefit of receiving the latest amazing deals on offer, directly to their e-mail.
We will send our exclusive e-mail vouchers to you normally every two weeks, so keep an eye out and remember to check your e-mails on a regular basis, otherwise you'll be missing out on the chance to save money on some of your favourite garden centre products. You will also receive information about events and news related to the garden centre.
Just to be sure, we won't sell your e-mail address to anyone else, do comply to the Data Protection Act and will store your e-mail address in a secured database.
Signing up means you accept our terms & privacy notice.
Plant of the Week: Trees
Every tree has its moment of glory: brilliant scarlet autumn colours on Japanese maples, the glowing coppery bark of Tibetan cherries, or clusters of jewel-like berries on rowans.

But the real head-turners are trees with spectacular flowers. Plant Japanese cherries like 'Shirotae' for huge froths of blossom to outshine all others in the spring garden, with the possible exception of flowering magnolias, from waist-high 'Leonard Messel' to tall, stately M. grandiflora. The small dark flowers of the handkerchief tree (Davidia involucrata) are surrounded by huge, droopy white bracts in May, and evergreen Eucryphia x nymansensis 'Nymansay' bursts into papery cupped white flowers soon afterwards.
Harvest pumpkins
When cutting your ripe, sun-cured pumpkins and squash off the plants for storing over winter, leave a few inches of stalk still attached. This helps prevent the crown rotting in storage, so your fruits last longer
A sheet of glimmering water, dancing with dragonflies and sparkling with lush, exotic flowers is an eyecatching centrepiece that's the perfect finishing touch to your garden. Water features create a restful space after the fireworks of your main borders, and they'll attract wildlife into your…
Read more