Sepsis Awareness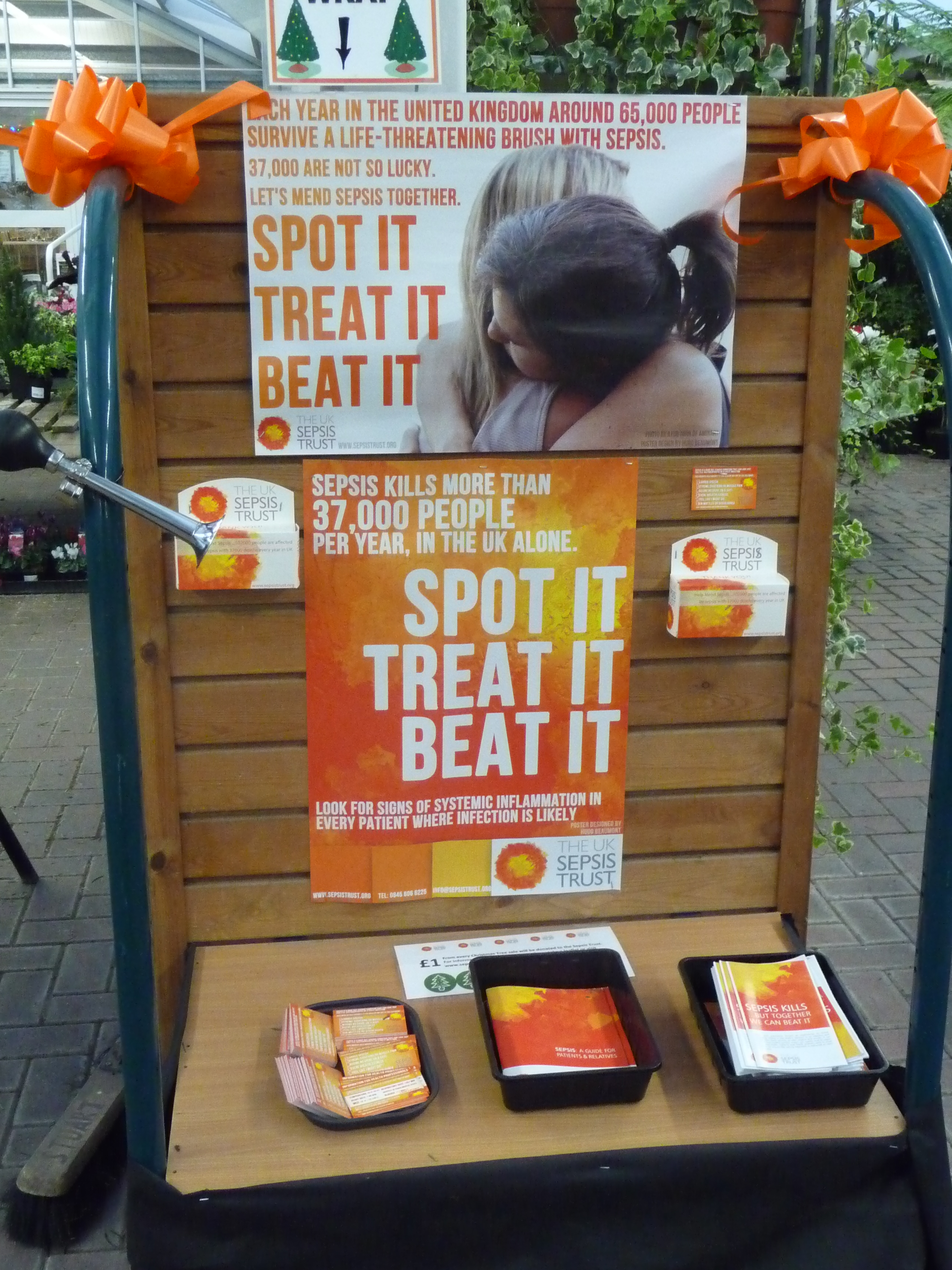 This Christmas we are raising funds for The UK Sepsis Trust, and hoping that by doing so we are increasing awareness of this potential killer condition. For every Christmas Tree sold over the festive period we are donating £1, and other activities around the garden centre will also raise funds.
Take a couple of minutes when you visit the centre to read the posters on display and pick up a leaflet, and perhaps you can make a donation yourself.
Christmas is coming!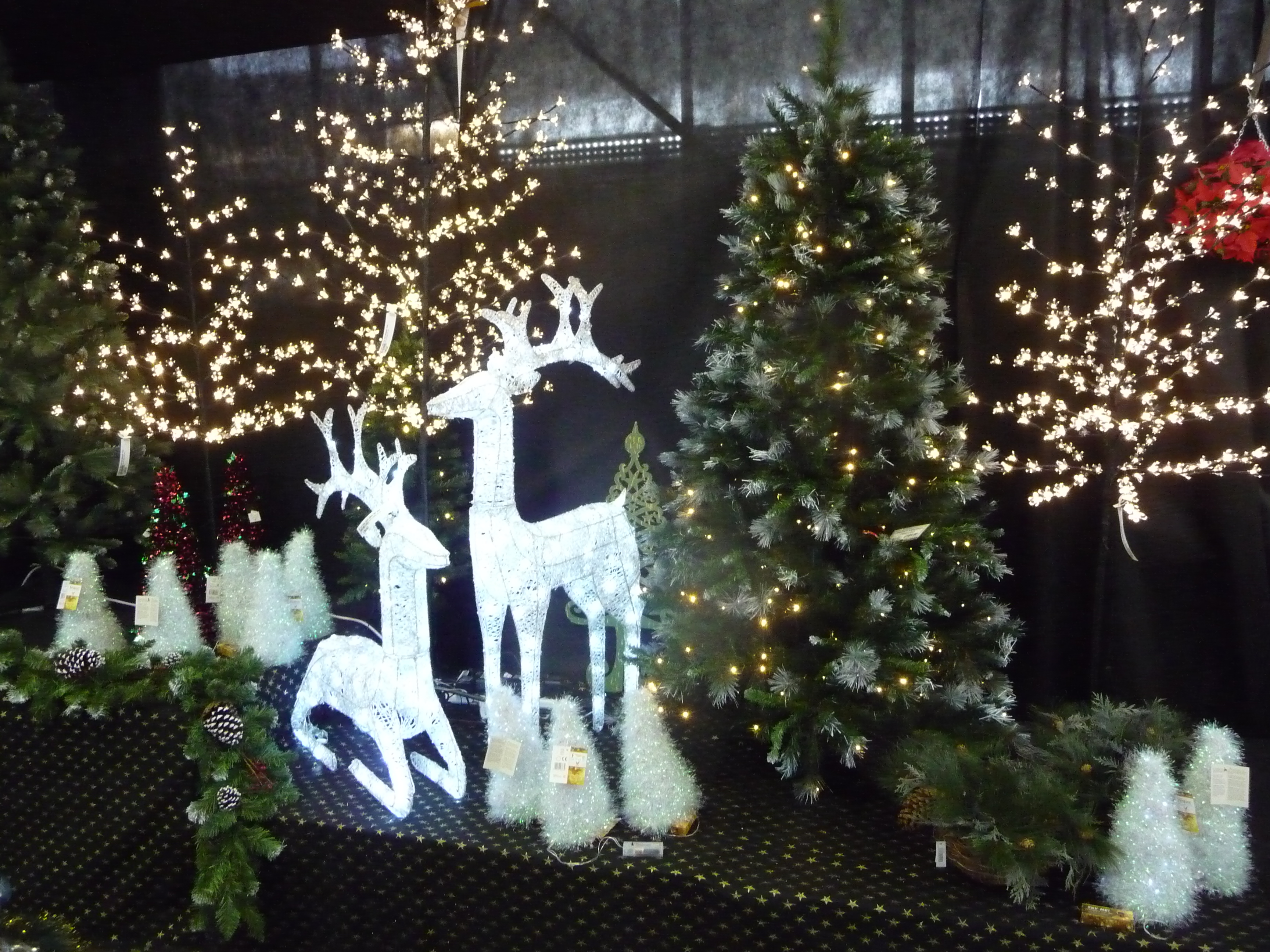 Our Christmas display is now open with all sorts of lovely Christmas decorations, lights and artificial Christmas Trees, everything you need to brighten up your home this festive season. Towards the end of November we will have our deliveries of real Christmas Trees, the needlefast Noble and Nordman Firs, and also the traditional green Norway spruce, available both cut and pot grown.
Don't forget to check our OFFERS PAGE!
A wide range of seasonal offers are now available.
Don't forget to check out our OFFERS PAGE
or visit the Garden Centre to see the lastest deals.
Subscribe to our newsletter
Welcome to our registration page. Enter your details here and click the submit button and you will soon be joining many of our other garden centre visitors who regularly enjoy the benefit of receiving the latest amazing deals on offer, directly to their e-mail.
We will send our exclusive e-mail vouchers to you normally every two weeks, so keep an eye out and remember to check your e-mails on a regular basis, otherwise you'll be missing out on the chance to save money on some of your favourite garden centre products. You will also receive information about events and news related to the garden centre.
Just to be sure, we won't sell your e-mail address to anyone else, do comply to the Data Protection Act and will store your e-mail address in a secured database.
Signing up means you accept our terms & privacy notice.
Plant of the Week: Poinsettia
Firm favourites on every gardener's Christmas wishlist, the brilliantly showy 'petals' on these exotic-looking house plants are in fact bracts (modified leaves) around much smaller central flowers. As well as traditional red, poinsettias now come in over 150 varieties and colours from creamy buttermilk to magenta pink.

Caring for them is straightforward. Find a bright spot out of direct sunlight, and keep them warm - at least 13°C day and night. Water only once the surface of the compost begins to dry out, and sit the plant on a tray of damp gravel to keep humidity high and help those fabulous bracts last even longer.
Warm your soil
Cover empty veg beds with clear polythene to warm the soil, keep the worst of the winter rain off and deflect some of the frost. That means the soil stays crumbly and workable the moment you need it
When you're planning the hard landscaping in your garden, don't be afraid to get imaginative. You don't have to stick to just one material, and you don't have to use stone or brick: there are dozens of ways to make your paving unique to you, and yourEverton garden will be far more persona…
Read more