Spring Flowering Bulbs now in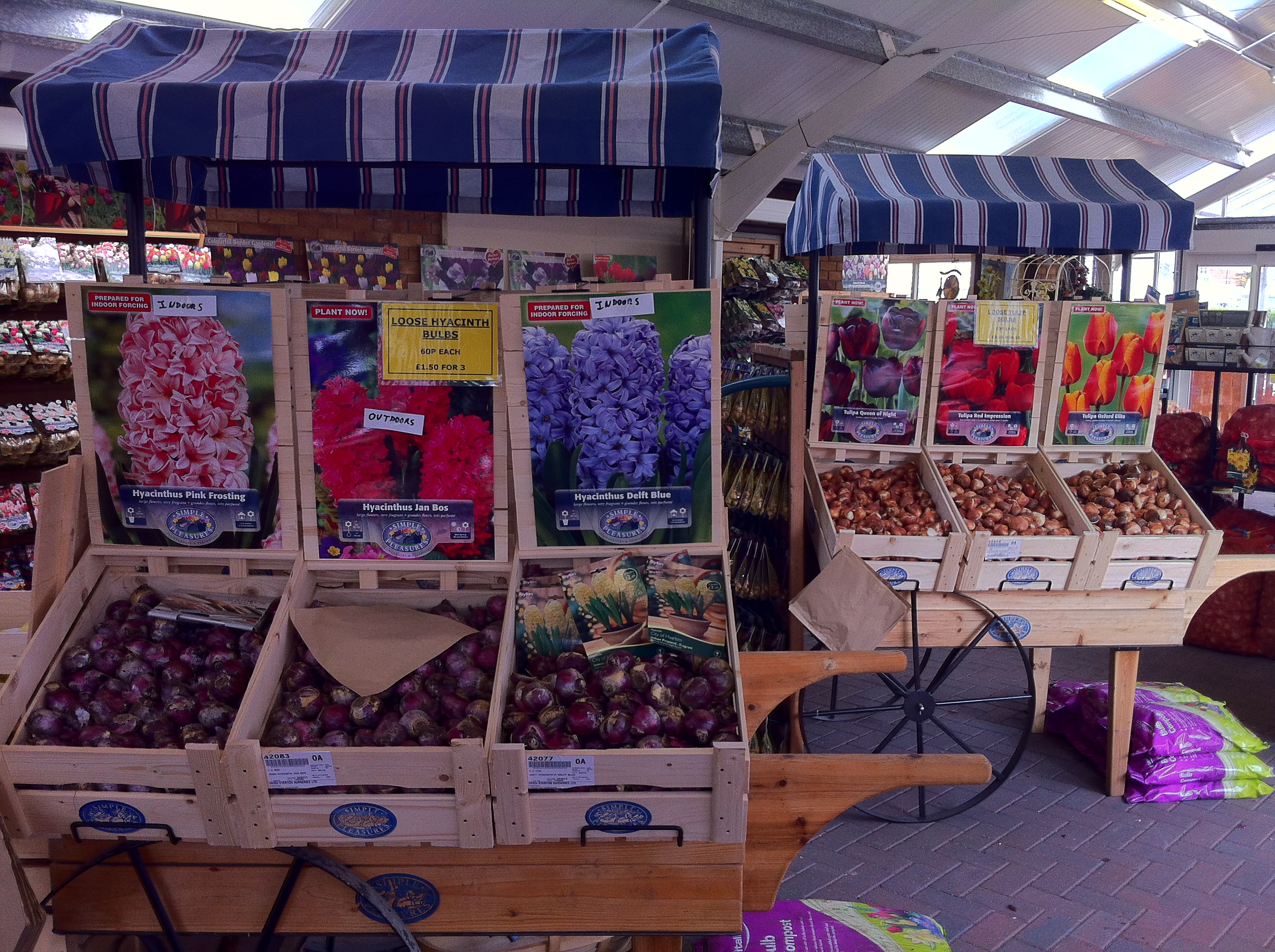 Our full range of Spring Flowering Bulbs is now in. We have special buys on 2kg nets of Daffodils, a super offer on dwarf narcissus Tete a Tete and super size loose hyacinths and tulips, buy as many or as few as you like! With collections af Alliums, Iris, Daffs and Narcissus, both tall and dwarf, and just about every shade of Tulip you can imagine, we have probably got the best collection available in the New Forest area.
Don't forget to check our OFFERS PAGE!
A wide range of seasonal offers are now available.
Don't forget to check out our OFFERS PAGE
or visit the Garden Centre to see the lastest deals.
OFFER back again in 2014 due to popular demand…
£5.99 Buy One Get One Free
More information
AFTERNOON TEA at Camellias Restaurant
AFTERNOON TEA at
Camellias
Treat yourself and your family or friends to this delicious indulgence!
Only £7.50 per head, or why not add a bottle of Prosecco and some orange juice -
Please ask for details
Pre-booking essential
Subscribe to our newsletter
Welcome to our registration page. Enter your details here and click the submit button and you will soon be joining many of our other garden centre visitors who regularly enjoy the benefit of receiving the latest amazing deals on offer, directly to their e-mail.
We will send our exclusive e-mail vouchers to you normally every two weeks, so keep an eye out and remember to check your e-mails on a regular basis, otherwise you'll be missing out on the chance to save money on some of your favourite garden centre products. You will also receive information about events and news related to the garden centre.
Just to be sure, we won't sell your e-mail address to anyone else, do comply to the Data Protection Act and will store your e-mail address in a secured database.
Signing up means you accept our terms & privacy notice.
Plant of the Week: Conifers
There are few groups of trees more versatile, colourful and well-behaved than conifers. They have an ancient history, need little maintenance and you're sure to find one that's a perfect fit for your garden. Yet one variety has tarnished the name of all the rest by outgrowing its welcome and generally making a nuisance of itself. We're talking the much-hated hedging plant, Leylandii cypress, scourge of neighbourhood relations everywhere.

Take no notice: conifers are the canny gardener's best-kept secret. Get to know the likes of brilliant blue Korean fir (Abies koreana), lush and hummocky Pinus mugo or steely blue juniper 'Blue Star' and you're sure to change your mind.
Store your apples
Store your apple harvest for winter in crates or racks and they'll last in perfect condition for several months. Choose only unblemished fruits to store, and wrap each one in newspaper so they aren't touching each other. Check regularly through the winter and remove any showing signs of rot.
A handsome path is a striking finishing touch to your garden. It plays an active role in your design, leading a visitor through from one feature to the next and inviting you to explore. It's also practical, giving you access to borders for weeding and planting. Match the materials you use with…
Read more