Prevent wind rock
Trim tall shrubs and roses by a third to reduce the 'sail' effect, when strong winds catch the tops of shrubs and pull them about during winter storms. This tugs at the roots, weakening and damaging them and occasionally pulling over the whole plant.
Subscribe to our newsletter
Welcome to our registration page. Enter your details here and click the submit button and you will soon be joining many of our other garden centre visitors who regularly enjoy the benefit of receiving the latest amazing deals on offer, directly to their e-mail.
We will send our exclusive e-mail vouchers to you normally every two weeks, so keep an eye out and remember to check your e-mails on a regular basis, otherwise you'll be missing out on the chance to save money on some of your favourite garden centre products. You will also receive information about events and news related to the garden centre.
Just to be sure, we won't sell your e-mail address to anyone else, do comply to the Data Protection Act and will store your e-mail address in a secured database.
Signing up means you accept our terms & privacy notice.
Afternoon Tea with Santa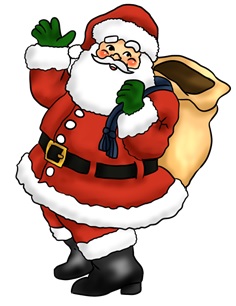 Saturday December 12th, 3.00pm
£7 per child, for ages 3 to 10 years
Sandwiches, Cakes, Jelly, Ice cream and lots more
Visit from Santa with pressies
Free cuppa for accompanying adults
Booking essential
Sepsis Trust

£1.00 from every Christmas tree sale (live trees)
will be donated to the Sepsis Trust
See their website for details of this life threatening
condition.
Late Nights
Late Night Opening to 8.00pm
Wednesday 2nd, 9th & 16th December
Camellias Restaurant open until 7.30pm
Plant of the Week: Arbutus
This striking small tree's common name says it all: the strawberry tree is an eyecatching sight when its clusters of huge, fat, scarlet fruit emerge brilliant lipstick-red against the handsome, glossy evergreen foliage looking for all the world like giant strawberries. It takes a year for the delicate froths of ivory-white, bell-like autumn flowers to develop the fruit – so often they're both on the tree at the same time.

This is a fantastic choice for a smaller garden, making a spreading, shrubby tree to about 8m (24ft). It grows just about anywhere, including in coastal areas, and needs minimal pruning, just the odd snip to keep it in shape.
Garden sheds are considered to be a very convenient and practical addition to any garden. What with all the tools, machines, pots and garden furniture you need to store, a shed is surely a great option.

This simple garden building appeals to many people, as storage space is certai…
Read more