Christmas is coming!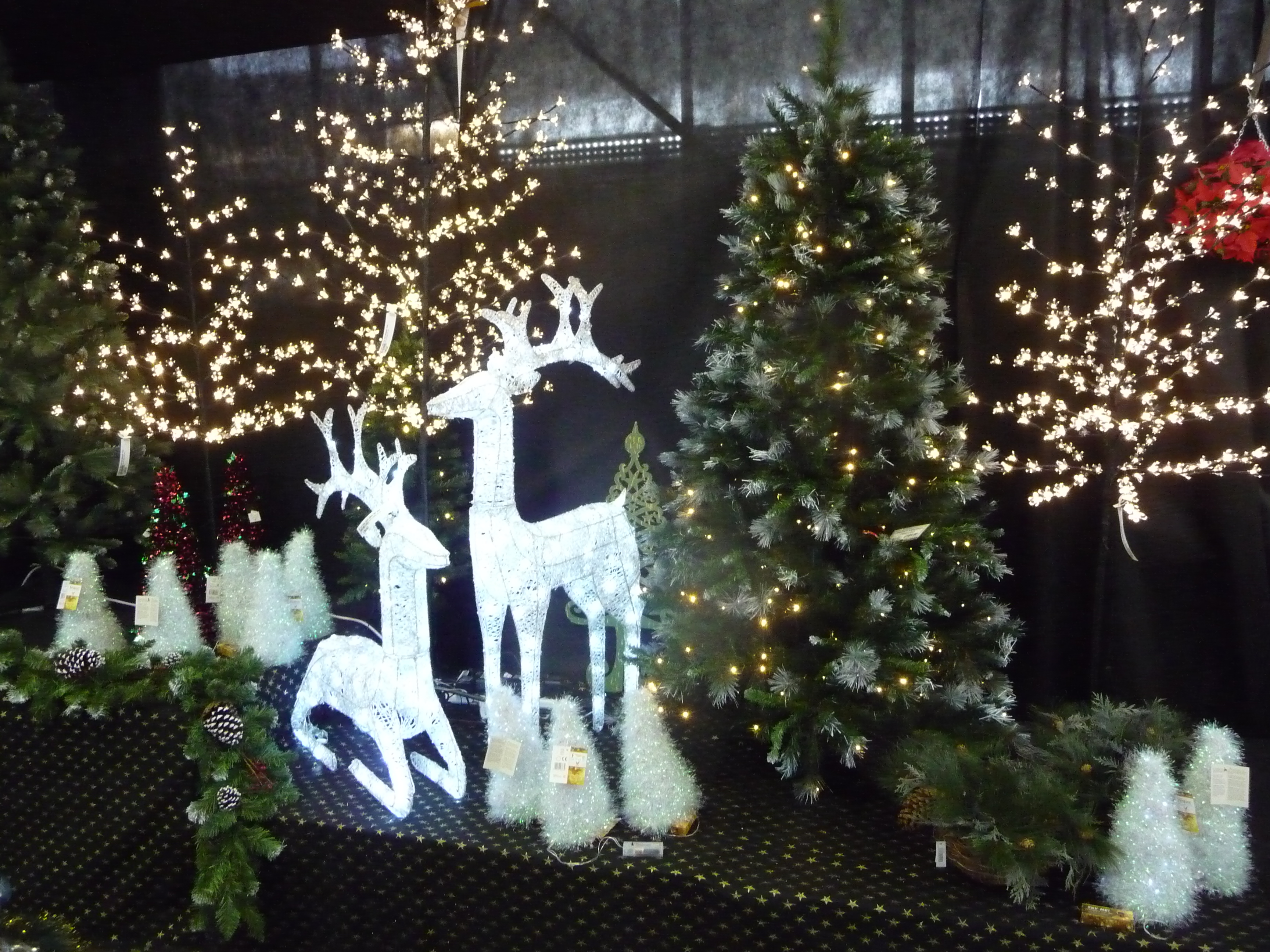 Our Christmas display is now open with all sorts of lovely Christmas decorations, lights and artificial Christmas Trees, everything you need to brighten up your home this festive season. Towards the end of November we will have our deliveries of real Christmas Trees, the needlefast Noble and Nordman Firs, and also the traditional green Norway spruce, available both cut and pot grown.
Don't forget to check our OFFERS PAGE!
A wide range of seasonal offers are now available.
Don't forget to check out our OFFERS PAGE
or visit the Garden Centre to see the lastest deals.
3 Sizes of these frost=proof pots are available as a Buy One get One Free offer
Valid until 30 November 2014
More information
Subscribe to our newsletter
Welcome to our registration page. Enter your details here and click the submit button and you will soon be joining many of our other garden centre visitors who regularly enjoy the benefit of receiving the latest amazing deals on offer, directly to their e-mail.
We will send our exclusive e-mail vouchers to you normally every two weeks, so keep an eye out and remember to check your e-mails on a regular basis, otherwise you'll be missing out on the chance to save money on some of your favourite garden centre products. You will also receive information about events and news related to the garden centre.
Just to be sure, we won't sell your e-mail address to anyone else, do comply to the Data Protection Act and will store your e-mail address in a secured database.
Signing up means you accept our terms & privacy notice.
Plant of the Week: Camellia sasanqua
Flowers in winter are as rare and precious as jewels, and this lovely camellia is among the most prized and spectacular of them all.

Blooming from late autumn right through till spring, there are few shrubs which offer such fantastic value, with handsome and glossy dark green foliage all year round, brilliantly coloured, delicately fragranced flowers and a robust, low-maintenance constitution. 'Crimson King' is a favourite, with deep crimson single flowers surrounding golden-yellow stamens. 'Narumigata' is pink-blushed white; while 'Plantation Pink' is covered in masses of candyfloss pink blooms and has an upright habit which makes it easy to train against a wall.
Pot on early-sown annuals
Pot on annuals and overwintering plants you sowed in pots and modules in September and October. They'll still be growing slowly through the winter and need room for roots to expand. Don't overdo it though, moving up just one pot size at a time so they're not sitting in soggy compost.
'One generation plants the tree, another gets the shade' – so goes the Chinese proverb. The fruit trees you plant today will grow for many decades into the future, though luckily you don't have to wait till your kids take over to enjoy the fruit.
Once you've selected your tree – tra…
Read more