Spring Flowering Bulbs now in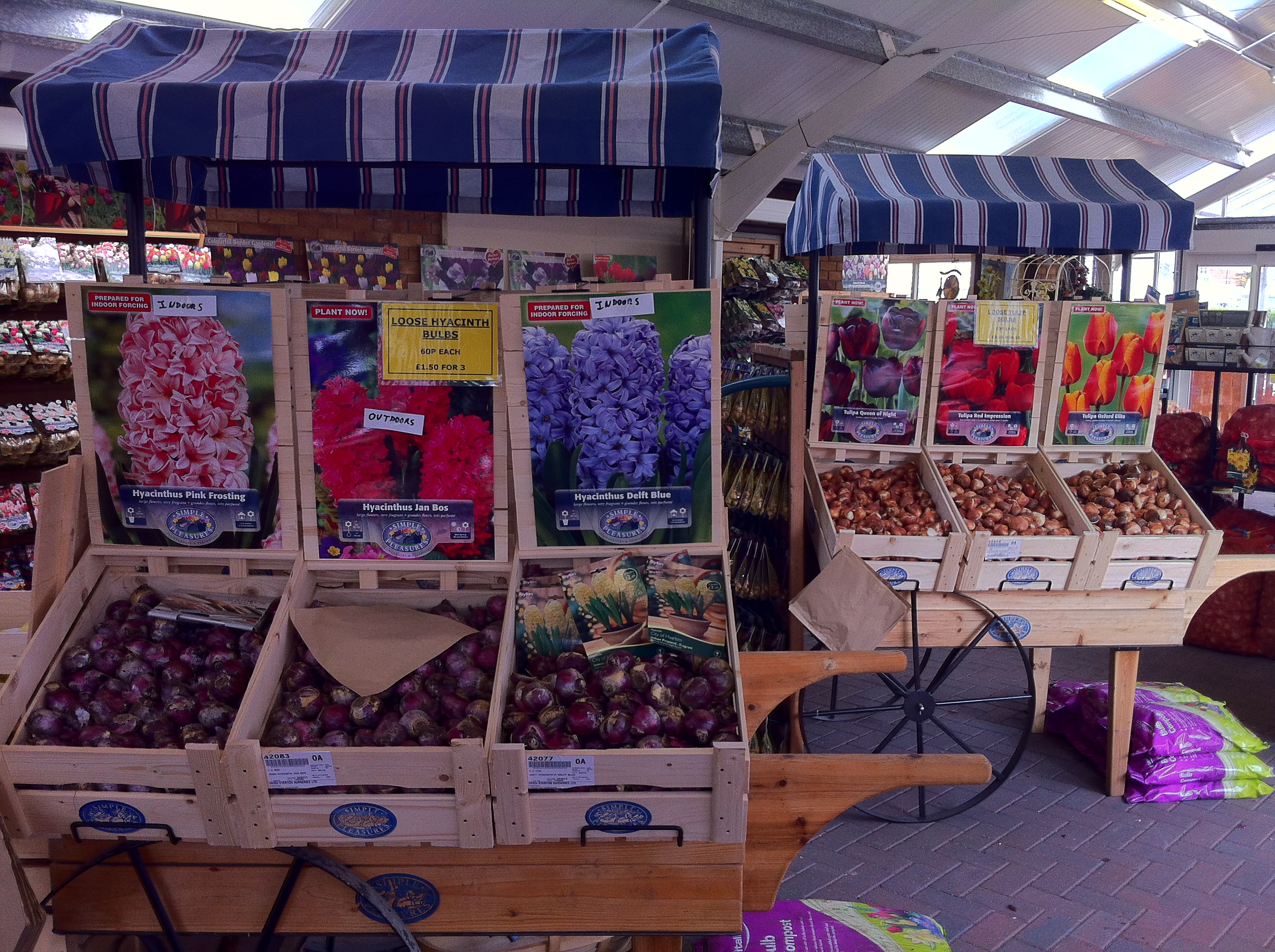 Our full range of Spring Flowering Bulbs is now in. We have special buys on 2kg nets of Daffodils, a super offer on dwarf narcissus Tete a Tete and super size loose hyacinths and tulips, buy as many or as few as you like! With collections af Alliums, Iris, Daffs and Narcissus, both tall and dwarf, and just about every shade of Tulip you can imagine, we have probably got the best collection available in the New Forest area.
Don't forget to check our OFFERS PAGE!
A wide range of seasonal offers are now available.
Don't forget to check out our OFFERS PAGE
or visit the Garden Centre to see the lastest deals.
OFFER back again in 2014 due to popular demand…
£5.99 Buy One Get One Free
More information
AFTERNOON TEA at Camellias Restaurant
AFTERNOON TEA at
Camellias
Treat yourself and your family or friends to this delicious indulgence!
Only £7.50 per head, or why not add a bottle of Prosecco and some orange juice -
Please ask for details
Pre-booking essential
Subscribe to our newsletter
Welcome to our registration page. Enter your details here and click the submit button and you will soon be joining many of our other garden centre visitors who regularly enjoy the benefit of receiving the latest amazing deals on offer, directly to their e-mail.
We will send our exclusive e-mail vouchers to you normally every two weeks, so keep an eye out and remember to check your e-mails on a regular basis, otherwise you'll be missing out on the chance to save money on some of your favourite garden centre products. You will also receive information about events and news related to the garden centre.
Just to be sure, we won't sell your e-mail address to anyone else, do comply to the Data Protection Act and will store your e-mail address in a secured database.
Signing up means you accept our terms & privacy notice.
Plant of the Week: Cyclamen
Hardy cyclamen are the jewels of the winter garden, spangling the grass or the ground under shrubs and trees in swept-back petals of brilliant magenta, soft pink and snowy white, and brightening up your day at a time when all is grey and dreary.

The slightly larger variety at 8cm tall, Cyclamen hederifolium, has larger flowers, nodding on wiry little stems from October through autumn. Its smaller cousin, C. coum, is just 5-6cm tall and a welcome appearance in the depths of coldest January and February. Both have lovely marbled leaves carpeting the ground for the rest of the winter, making them all-round garden performers.
Stock up on strawberries
Plant new strawberry beds before the end of the month as they need frost on them to spur them to produce flowers and fruit next year. You'll find dozens of varieties in the garden centre now: plant early, mid-season and late maturing varieties for the longest possible picking season.
Planting a veg garden really kicks off the year. By the end of March you'll have bought new potatoes and onion sets from our Everton garden centre and tucked them into their new homes, and with a bit of luck you'll be getting out those seed packets you chose from our extensive range of fr…
Read more