Santa's Up-cycled House
Take Your Picture With Santa's Up-cycled House
A chance to win a £25 voucher to spend in our Garden Centre & Camellias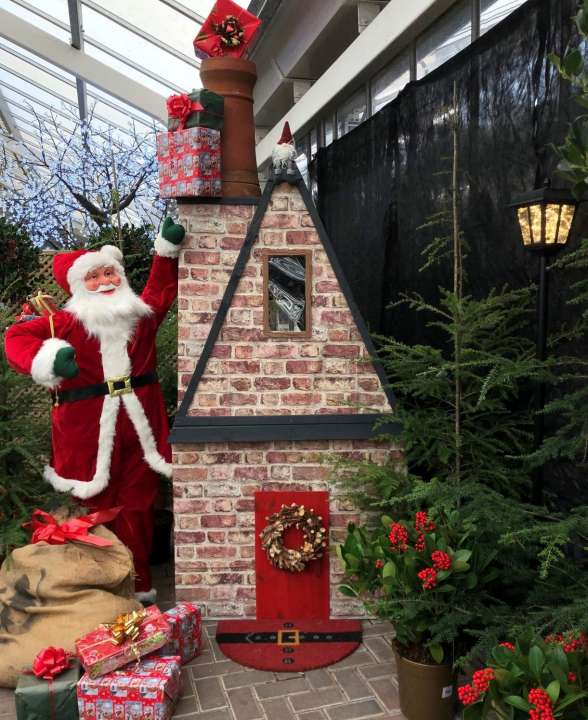 For your chance to win all you have to do is come into our store, take your picture with Santa and his up-cycled house and then email us the picture to office@evertonnurseries.co.uk with your full name & contact telephone number by January 1st 2020
Alternatively, you can use the form at the bottom of this page
We will then choose the best picture in the first week of January, ready for you to spend the £25 in the New Year. So, make sure you do what you can to make yours stand out; matching outfits, silly faces - you name it, we'll love it
The house we up-cycled for Santa is proof you really can make anything from anything. We started off with some old fence panels, scrap bits of wood from old display stands and old greenhouses; a used pallet, an old bench and some old signs we were no longer using - even the chimney has been used in a previous life!
From this we created the house you see above (along with a few items from stock & some wallpaper, which we will use again and again). Take a look at some of the step by step pictures below!
Don't forget to look inside his window!